Nagging Mom Is My Leadership Style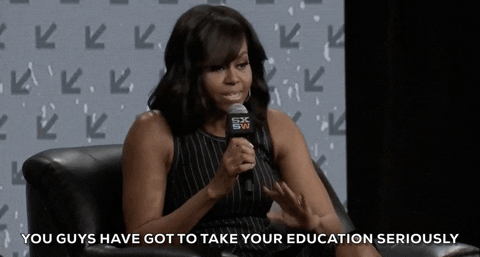 Although I've been a boss, I never thought of myself as a leader. I categorized myself as a bossy mom figure who nagged people into being a better version of themselves. Imagine my surprise to find out this is a leadership style called COACHING.
I discovered my leadership style through my Toastmasters Pathway. I had to answer 48 questions to discover my nagging mom personality is a leadership style. Personally, when I think of coaches my mind jumps to sports and athletics. Since I'm not a sport enthusiast I had to dig and see what are considered good attributes of a coach.
In my mind I see coaches on the sidelines with their boards and playbooks. They scream and yell until you see the veins in their necks and foreheads. After rooting around the internet I have a better respect for the madness that is coaching. There were three main takeaways for me in my digging. A good coach 1) prepares an individual for the future by building skills; 2) they help individuals realize their potential; and 3) they motivate individuals by challenging them. This is me through and through.
BUILD SKILLS FOR FUTURE SUCCESS
For an athlete to do battle in the future a coach helps them build skills they need to win. They push them to do it again, do more, do it faster. They train them to focus. If you've seen either version of Karate Kid you know it was all about the repetition. In the original it was wax on wax off. In the remake it was pick up your jacket, put it on the jacket, take it off the jacket, put down the jacket.
The characters viewed this process as a waste of their time. They complained and asked when would they learn karate. When the coach took a swing at them while yelling wax on or pick up the jacket, they realized the lesson began a long time ago. While in the process they didn't know those repetitive actions were building skills for future success. When they won the championship they were grateful for the skill building.
REALIZING POTENTIAL
Once an athlete has skill, a coach has to continue to push for an athlete to realize their potential. They do this because while their bodies have improved while their minds are stuck on what they were before the training. Any coach can work the physical. A good coach does not neglect the mind. If you want to realize your potential your mind has to be right.
One of the most renowned basketball coaches I know of is Phil Jackson. He didn't just push muscle, he pushed mindsets. According to Kobe Bryant, "He's really good at working with a player's mind."
CHALLENGE TO MOTIVATE
If a coach has done his job, the individual is prepared for future success with the right mindset. Now comes the part where a coach must motivate. If you had my kind of childhood you may have experienced, "I dare you to knock this off my shoulder" moments. Those were words use to motivate you to fight. It didn't matter what you were fighting for. If you hesitated then you got the double dog dare. If you didn't want to be a sucka duck you went in with your head down and windmill arms flying.
In order to stay motivated you have to find that chip you want to knock off someones shoulder, metaphorically of course. If there is no motivating factor there is no reason for you to get out of bed every morning to conquer the world. In the Karate Kid they were motivated to stop the bullies. In the sequel with the original cast, there were new bullies that presented a new challenge. Terry Bradshaw said it best. "When you've got something to prove, there's nothing greater than a challenge."
MY LEADERSHIP STYLE
Just focusing on those little nuggets, I concur with the questionnaire findings. I am a coach and it will change the way I see myself. Moving beyond the nagging mom, get your butt up persona I've had in my head for years. I embrace my leadership COACHING style. I am an Associate Certified Empowerment Life Coach and self-certified business coach with 15 years and counting as a business owner who has a degree in business with emphasis in personal finance.
As an empowerment life coach it is my goal to lead clients to their dream of being an entrepreneur at a young age. I challenge them to see the value in their abilities, give them tools to realize their potential and prepare them for a future in business.
Empowerment coaching is about helping clients work through to find their WHY in order to achieve their life goals. This starts with answering the question "What are you afraid of?" Working with young clients I've learned the fear begins with the parents. With one hand they push them forward and with the other they pull them back. As a parent I get it. We don't want to see our kids give up because they messed up. This means I have to work with the parent and the child to help alleviate that fear before I build, show potential and motivate a child into business.
FOCUS ON THE KIDS
Frederick Douglass said it best. "It is easier to build strong children than to repair broken men." In order to effectively coach kids in business parents have to let go of "I want to be the one to do that for my child." We all have parental strengths but how often do we see the potential for business in your kids.
My 12yo daughter has no choice. Everything I know and learn I pass on to her. She has done public speaking, authored books, has a stock portfolio and is now working on creating her t-shirt business with her own art. She knows the plan is for her to purchase her first income property at 18, when she can legally sign her own documents. Even with all that, she is not a good scholar which is not to say she's not smart. Every child will not excel in the STEM, sports or academic world. I believe the only reason the changed STEM to STEAM is now they need graphic designers (artist) for all the game technology our kids can't seem to do without.
UNDERSTANDING LEADERSHIP STYLE
Knowing your leadership style gives you insight to your strengths and weakness as a leader. This in turn will allow you to place yourself in the right place at the right time. You won't chase opportunities you're not suited for or you'll adapt if it's something you want.
One of my strengths is that I always have a pick me up in my back pocket. I must admit it's seldom sugar-coated. I pull it out when I see someone giving up on something I know they want and are working towards. It's my gift to speak to total strangers and give them the pep talk they need. The trick is knowing who is receptive to my style so I don't make them cry.
For example a client came to me wanting to start a business. Yaaa. I love business. The problem was, every time we did a check-in either she hadn't done the work or she whined and complained. After having a strong come to Jesus talk with her we had a parting of the ways. She wasn't ready to step into the vision she created for herself.
LEADERSHIP COMMUNICATION
Communicating as a leader puts me in a position to be judged positively or negatively. In order to be heard and understood my intended audience has to be receptive to my style. There is nothing worse than looking out into a crowd and seeing boredom and time checkers. Choosing the wrong opportunity will do that to you.
Look at TED talks. They have created a platform where audiences are engaged and enraptured by the speakers they choose. They choose the right community leaders for the right topic. The speakers communicate in such a way that they connect with the audience because they are the right fit.
Leadership styles come in various shapes, forms and packages. Various leadership roles exist in the home, on the job, in the church or where ever else you choose to congregate. Coaching is one leadership style among many. It is most effective in a one-on-one setting. It is a style that creates a positive culture. It is not very effective on those who are averse to change. This leadership style works for me. It's a style I'm comfortable with because it allows me to be me; a bossy mom type who nags others to be the best version of them self.
Phyllis Williams-Strawder founder of CKO Creator and is the author of That Damn Girl Stuff: A Mother's Truth and Far From the Tree.
She founded Espresso Mischief, a hybrid publishing company. In addition to self-publishing, she has published SPICE: The Variety of Life written by her husband Neil, Morgan Mischief written by her daughter Morgan and The Book Of John, written by John Pye.
She recently started her t-shirt line Espresso Mischief Designs. She cultivates her line as melanated, caffeinated, opinionated, indie author and Godly entrepreneur gear.
She is a successful entrepreneur who focuses on helping teens start businesses based on their gifts and talents. She holds a degree in finance and is a Associate Certified Empowerment Life Coach. She is an alum of Goldman Sachs 10K Small Business Executive Program, and Leadership Long Beach Institute. She is a former member of the Long Beach City College Culinary Advisory Board and a certified KCBS BBQ judge.